Description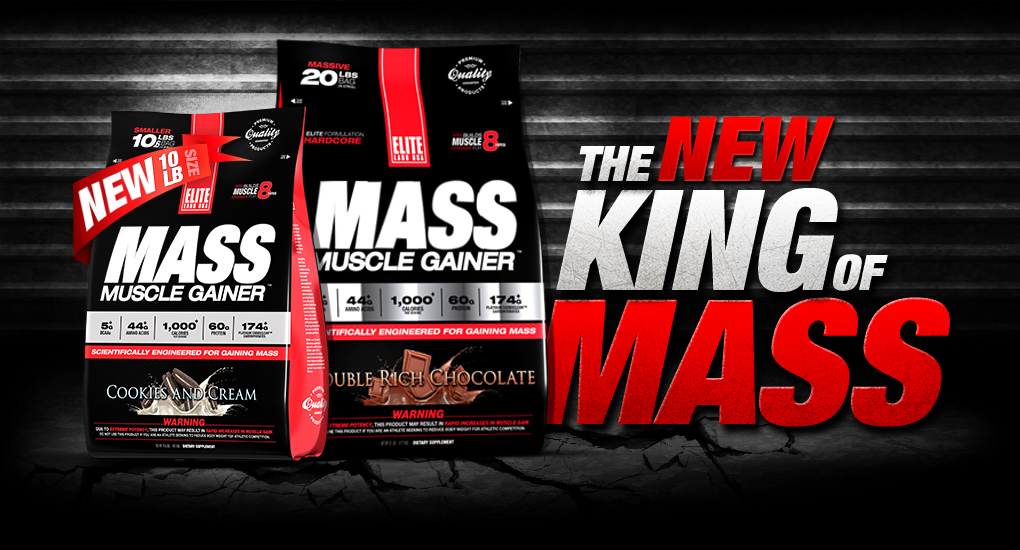 Get BIG – Not Fat.
Anyone who's bulking up would give just about anything to stay lean, wouldn't you agree?
Your choice in carbohydrates and fats will either make or break your physique. That's why Mass Muscle Gainer™ utilizes Platinum CarboClean™…the cleanest, highest quality, time-released carbohydrates to increase & sustain energy, rapidly refuel muscles, promote faster growth, and discourage fat gain by strategically augmenting the anabolic insulin response.
PLUS – every serving is loaded with Medium Chain Triglycerides (MCTs), Essential Fatty Acids (EFAs), and Conjugated Linoleic Acid (CLA) – the BEST and healthiest fats for promoting the shreds and fighting the bulge.
It's Your Time to Get MASSIVE
At Elite Labs USA, WE DARE YOU to try to stay skinny.
In fact, if you're training like a beast, fueling your body with quality whole foods, and supplementing with Mass Muscle Gainer™ – it's nearly impossible to keep your "skinny card."
So get ready to pack on all the jaw-droppin' size you're after, because it's Your Time to Get MASSIVE – and it starts today.